Over the weekend of April 4th we had a network outage due to a switch upgrade that our host provider was performing for their network.  This upgrade was something completely unrelated to the FloorPlanOnline servers or service, yet because our Internet connection runs through our host, our service, as well as many other clients of our host company, was unable to connect to the Internet.  The result was the FloorPlanOnline service was down for Saturday and a good part of Sunday.  This is obviously not good, not expected and very unusual.  In the past several years, any outage has typically lasted only a few minutes or so, and we have maintained an uptime well over 99.95%.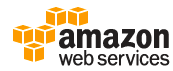 We recognize that having a reliable and stable platform is part of any purchase decision.  Therefore, we have decided to move our hosting environment to Amazon's AWS service, the same hosting service used by companies like  Netflix, Twitter, Linkedin, Expedia, Pinterest, Dropbox, Comcast and many other large sites.   We are going to make sure these kind of outages WILL not happen again.   Amazon, while not 100% full-proof, typically has outages of a few minutes, if at all, and data is automatically copied across multiple data centers 2 to 4 times.  We can also use their platform to scale to meet demand during peak times.  This should provide customers with a more reliable, faster and more stable user experience.
This is our commitment to you to make sure we do not experience such an outage caused by a network upgrade again.   We will begin the migration the week of April 6th and hope to complete it by the end of the month.
As always, we appreciate your business and understanding as we make the change.
-Kris Cone, CEO FloorPlanOnline