Pricing varies based on the type of membership plan you have and the type of service and tour you are creating. Click on an option to see more details.
Full Service

Vertical Slide 1

Full Service Pricing

FloorPlan Tours - Starts at $179/website tour for 20 photos, a floor plan for up to 2000 sq feet of measure area, and a website tour. $25 for each additional 500 sq feet which covers more photos & floor plan services.
Video Slideshow Tours - $119/website tour for up to 20 photos and a virtual tour. $5 for each additional photo, if you want more.

Pricing includes website hosting for the first year - each additional year is $19.99. Full service pricing is higher in certain metro areas in the following states: CA, FL, NY, WA.  Please use our price calculator to see your price. Full service is not available in all areas. See our US metro locations coverage areas.

Vertical Slide 2

Calculate your price...

Full service pricing varies by the location, tour type and service option selected.  To get an estimate for you, just select

Self Service

Self Service Pricing

Pay per Tour - Photo-based Video Tours just $29.00.  FloorPlan Tours start at $59.00.  Hosting is $19.99 for each additional year.

Subscription - $29.99/mo or $299.99/year for unlimited Video Website Tours.

With the Subscription plan, your tours never expire as long as your account in good standing.   You can upgrade to add floor plans and other options at any time on a per tour basis, as needed.

Upgrades

Upgrades for Subscribers

Floorplan clean-up - $30 for up to 5000 sq feet. $30 for each additional 5000 sq feet.
Floorplan creation - $129 for up to 2000 sq feet, $20 for each additional 500 sq feet

Upgrades for all paid users

Realtor.com "non-Showcase" tour linking - $20
Vanity Domain names (ex. 111anystreet.com) - $20 + tax (if applicable)
Sign Riders - starts at $10.40 + shipping & tax (if applicable)
3D RoomPlanner - $20, plus tax (if applicable)
Subscription Plans. With the TourProducer Subscription Membership Plan, you create unlimited video tours using your photos for a low $29.99 a month. Save $60 by selecting our annual plan for $299.99 per year – that is basically 2 months FREE!  Upgrade any tour with floor plans as the need arises.
Self Service FloorPlan Clean-up – flat rate of $30 up to 5000 sq ft.
Full Service FloorPlan Creation – starts at  low $129 for 2000 sq ft.  $20 for each additional 500 sq ft. Pricing may vary by area.
Pay Per Tour Plans. For Pay per tour plans, we bill on a per tour basis. The initial fee paid includes website hosting for the first year, starting with the date the tour was produced. Tours may be renewed beyond the first year by paying the then current tour renewal fee (currently $19.99). This means you can relist a past property and reuse the tour in the future just by paying the annual renewal fee.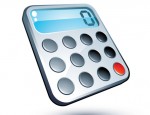 Full Service Field Work. FloorPlan and Photography services are performed by authorized FloorPlanOnline contractors for a given area.   Service Coverage varies by area.  To see our approximate coverage footprint in the US, see our coverage area.
Price Calculator.  Click to see general pricing in your area.
How are Full Service Tours Billed? We will provide you an estimated price before you confirm your order if you put in an estimated square footage amount (such as sq ft per tax records or the gross living area from an appraisal). It is only an estimate. You may edit your order at any time prior to work being completed and you will not be billed until work has been completed, except for any cancellation fees, if applicable. For Floor Plan Tours, pricing is based on the Measured Area as calculated by the Service Provider.  The Measured Area will likely differ from the square footage per tax records or gross living area, because basements, garages and other areas drawn and measured are included in the Measured Area calculation, and these areas are typically not included in the term "Gross Living Area." Some areas may use the term Gross Heated Area, which more closely matches the measured area calculation. Read more on the terms of service for billing and fees by clicking here.