About Our Team
Veterans of the real estate, mobile and technology business

Kristopher Cone – CEO
Kris brings over 25 years of experience in the Internet, wireless and consulting industries. Kris has extensive experience developing new and emerging products, applications and services, including in the areas of ecommerce, wireless applications and Internet services. Most recently, Kris was Director, New Business Development for Classmates.com, a top 50 Internet property. Before Classmates, Kris was at AT&T Wireless for almost 8 years, where he spent 4 years in the mobile Internet group as Director, Business Development. There, Kris lead the business development team that created the content billing platform for mMode and executed relationships with Qpass, Infospace, Amazon.com, eBay, Ofoto, Snapfish and others. In addition, Kris was a founding board member of the Mobile Marketing Association. Prior to that, he worked in the Finance/Tax and Acquisition departments. Kris started his career as an accountant with Arthur Andersen & Company and KPMG. Kris has an undergraduate degree in Accounting from the University of Tulsa and holds a CPA license (inactive) in the state of Washington. Kris also has an MBA from the University of Washington. Kris is also a licensed real estate agent in the state of Washington. See more of me on Facebook or linkedin.

Marlin Cone – Sales



Marlin brings over 40 years of sales and business development experience to FloorPlanOnline®, including specific experience in the real estate industry. Marlin has been the broker/owner of the Cone Team, an independent residential and commercial real estate brokerage firm in Kansas City. Prior to founding the Cone Team, Marlin and his wife Linda were real estate agents for RE/MAX in Kansas City for 11 years, earning top sales awards for several years. Marlin has held high level management positions in the corporate world as well, including CEO of the Bruss Company and President of IBP International, Inc. a wholly owned subsidiary of Iowa Beef Processors, one of the largest food processing companies in the world. Marlin holds a bachelors of science agree in agricultural economics from Iowa State University and completed Stanford University's Executive Program for Small Business.

Gerry Zagorski – SVP of Sales
Gerry has more than 25+ years of experience in sales and business development. He handles the key Eastern Region for sales, home of Cendant, Prudential, Weichert and other large customers or prospects. Before joining FloorPlanOnline®, Gerry was with Sharpe Electronics in a sales executive position. Prior to that, Gerry was with AT&T Wireless for over 8 years, the last 4 in the mobile Internet group as a Director, Business Development, where he focused on financial services. Gerry began his career with IBM as a sales executive and was with them for over 15 years. Gerry graduated from Rutgers University in New Jersey. He also has over 1500 hours of IBM sales training.

Michael Rahmn – CTO
Mike brings over 20 years of experience in the Internet, wireless and consulting industries. Mike was the chief technology officer at Windermere Services, handling all of the technology services of one of the largest regional real estate brokerages and at one time was a top 10 real estate website.

Andrew Katasonov – Development Lead



Andrew brings over 15 years of technology experience to FloorPlanOnline®, including over 10 years developing one of the most robust real estate marketing platforms…FloorPlanOnline's!  Andrew has a masters in computer science.

Don Pearce – Board Member
Don is owner of Pearce Construction Company, a large regional construction company in Kansas City.  Don is also Chairman of the Board of Builders Association of Kansas/Missouri.  Don has built a successful, multi-million dollar construction business over the last 30 years.   Don is an architect and received his degree Kansas State University.  He is also a past board member of the Builders Association.
Recent Blog Posts
Learn from the top thought leaders in the industry.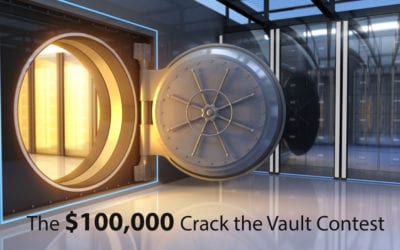 Win $100,000 at NAR in Chicago!
If you are going to the National Association of Realtor conference and trade show in Chicago, please stop by our booth #1438 to learn more about our new service we are launching, HomeDiary PRO, and take your chance on The $100,000 Crack the Safe contest.  One lucky winner will get $100,000 cash if they enter the correct predetermined 6 digit combination.  Please stop by our booth and get the details on how to qualify, the game rules* and take your chance to win $100K!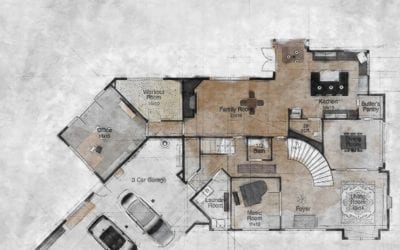 Buyers rate floor plans as very useful website content.
Give buyers what they want and get more people coming to your website vs the other guys!  According to NAR, floor plans were right behind photos and detailed property information in terms of usefulness of website content.  It makes sense.  Floor plans allow browsers to see the potential flow of a home, where the kids will sleep, where the man cave or kraft room could go, and more.  It helps people visualize how they could live in the home.  Combine that with the tools FloorPlanOnline provides, and you have the complete visualization tool to help people feel comfortable with the decision of purchasing the home.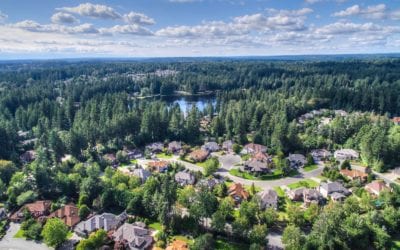 Don't get stuck with an $11,000 Fine!
Now that the FAA rules around aerial photography for commercial purposes (including real estate listings) are fairly clear, it is extremely important to only work with FAA licensed pilots – either a pilot that holds a Section 333 exemption or a person that holds a Part 107 remote pilot certificate.  If you are using someone that does not hold one of these certificates, you could be subject to fines up to $11,000 per occurrence (a change of batteries is considered 2 occurrences) and possible jail time!
Don't Be Shy. Get In Touch.
If you are interested in working together, send us an inquiry and we will get back to you as soon as we can!