NEW! Event-Based Lead Capture
Introducting our new, Event-based Lead Capture system for your tours. This Patent Pending Lead Capture system allows you to capture leads based on various visitor actions on the branded tour, such as after 4 camera icon clicks on the floor plan, or when someone tries to download the printable flyer. When combined with our Brandkeepr technology that automatically converts unbranded tours pulled from the MLS to the branded version, we can help you get more leads from sites like Zillow, Trulia, Yahoo, Realtor.com, and even your own company/personal website- basically get a lead on any website that allows agent branding! It even works with our embedded content widget for your WordPress website!

View our video or visit our feature page to read more about how you can get more leads with Brandkeepr + Lead Capture. Best of all – It's FREE. It is included as part of the standard tour price!
---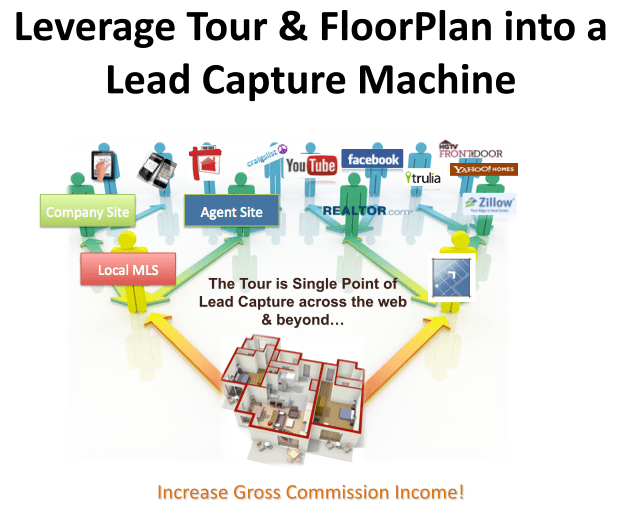 Set-up is Required. This new system is live on all accounts, but it is not ON by default. If you would like to enable lead capture on your tours, just login to your account, go to Edit Profile and then click on Edit Leads Profile. Click the toggle switch to turn it on and save. Note: if someone uses the Contact from on the tour, you will still get a "lead" for those messages, even if you have Lead Capture OFF.