We are a Marketing Platform specializing in Single Property Websites with Virtual Tours, Interactive Floor Plans & Cool Marketing Tools
Floor Plans Get Results
Per independent studies, buyers want to see floor plans:
Over 75% of Buyers surveyed think floor plans are ESSENTIAL to see BEFORE looking at a property
Floor plans ranked #2 behind photos in terms of desired property content
Listings with floor plans got 30% more traffic
Listings with floor plans generated 26% MORE COMMISSION for agents
Do we have your attention yet…?
---
What does the FloorPlanOnline Marketing System Include?
We provide great Marketing Tools that Captivate Buyers and WOW Sellers, like Single Property Websites with Interactive Floor Plans & 2D/3D Room Planner, Automated YouTube Videos, customizable Property Brochures & More.  It's the BEST Listing content for properties "For Sale" or "For Rent."  See Our Features…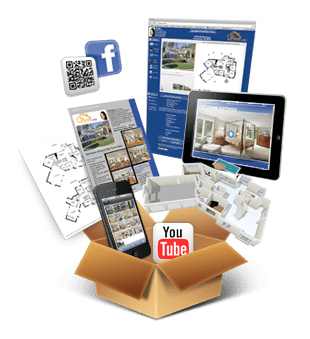 ---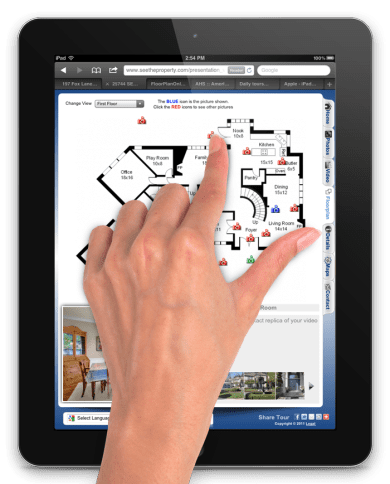 Mobile Optimized Tours

Our Virtual Tour is optimized for mobile devices, but it really shines on the iPad, where our copyrighted design adjusts for how you use it.   Hold the iPad in landscape view, and the content tabs are on top and the content layout is optimized for that view.  Rotate it, and the content adjusts! It is the most advanced and useful tour viewer for the iPad. Period.  No special links – it just works. Learn More about the iPad Tour…
---
Embed Tours & Content on YOUR Site!
Our Embedded Content tool allows you to put the complete virtual tour, or any part of it, on your own website or blog in any widget area, page or post. Plus our WordPress plugin makes it super easy!  Learn More about Embedded Content…